Recently we posted some pictures on Facebook regarding High Density Printing using Silkscreen. To our suprise lots of you pmed us and asked how do you print it. We thought to do a Tutorial Post regarding this to help every one.
Materials Needed
Stencil Preparation
Assuming your positive film design is dark enough and of good quality, we jump straight to Screen Block Preparation
Use Mesh #1000 or #1200, Coat the stencil with Photoemulsion on the front and the back of the stencil. Subsequently coat extra 4-6 layers of the emulsion on the back side of the stencil to make it thicker.
Take care during exposure as the time needed is normally longer than normal thickness stencil. Trial and Error is normally recommended for this purpose.
The rest of the process is same as your normal stencil production including drying and washing out.
Printing Ink Formulation Preparation
First Layer : 20% Unikasei HOU-E + 80% MS5670
2nd Layer : 100% Unikasei HOU-E
Unicatalyst DEU is recommended to be added at 3-5% for improved washing fastness.
Printing Method 
First Layer : Print – Dry – Print – Dry
2 layer – n layer : Print- Dry – (Print -Dry) x n times.     For example if you find that printing 4 layers is not high enough, you can continue to print as high as you wish.
After Printing recommended to hang dry 1 day due to our humidity for the ink to fully dry up.
Next day Curing using Oven Conveyor at 150C 1-3 minute. Or Heat Press at Low Tempurature at 160C 20s
And there you go ….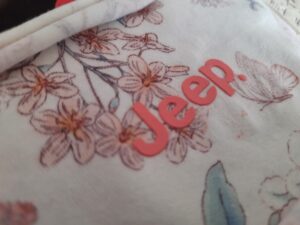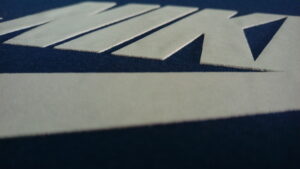 For more Information on the latest news do follow out FB page at www.facebook.com/paoyeang